Are you looking to set up your question to allow respondents to select multiple answers?
The checkbox question type is the best option for this scenario. It will allow your survey respondents to select multiple answers from a list. Learn more about the checkbox question type!
If you are looking to allow multiple answers per row in a table, use the Checkbox Grid Question Type.
Allow Multiple Open-Text Answers
If you are looking to collect multiple open-ended answers there are several options available to meet your needs:
Textbox List
A Textbox List question is a list of short-answer, open-text fields with labels for each row.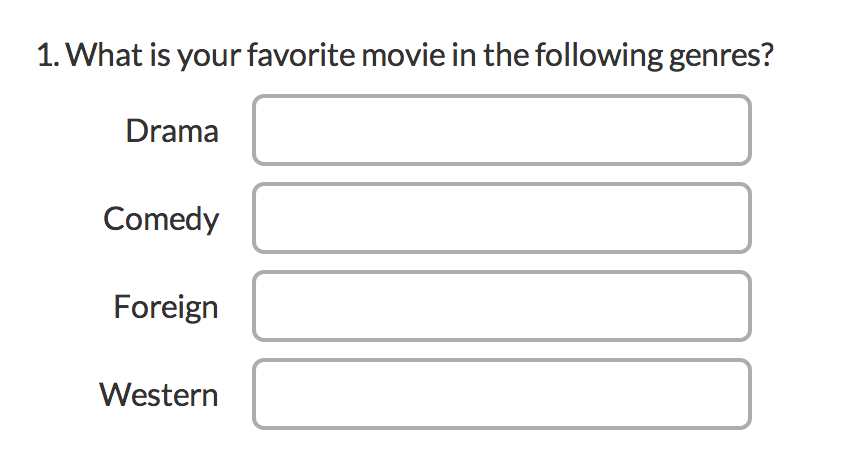 Textbox Grid
The Textbox Grid question allows respondents to enter short answers to multiple questions in a table format.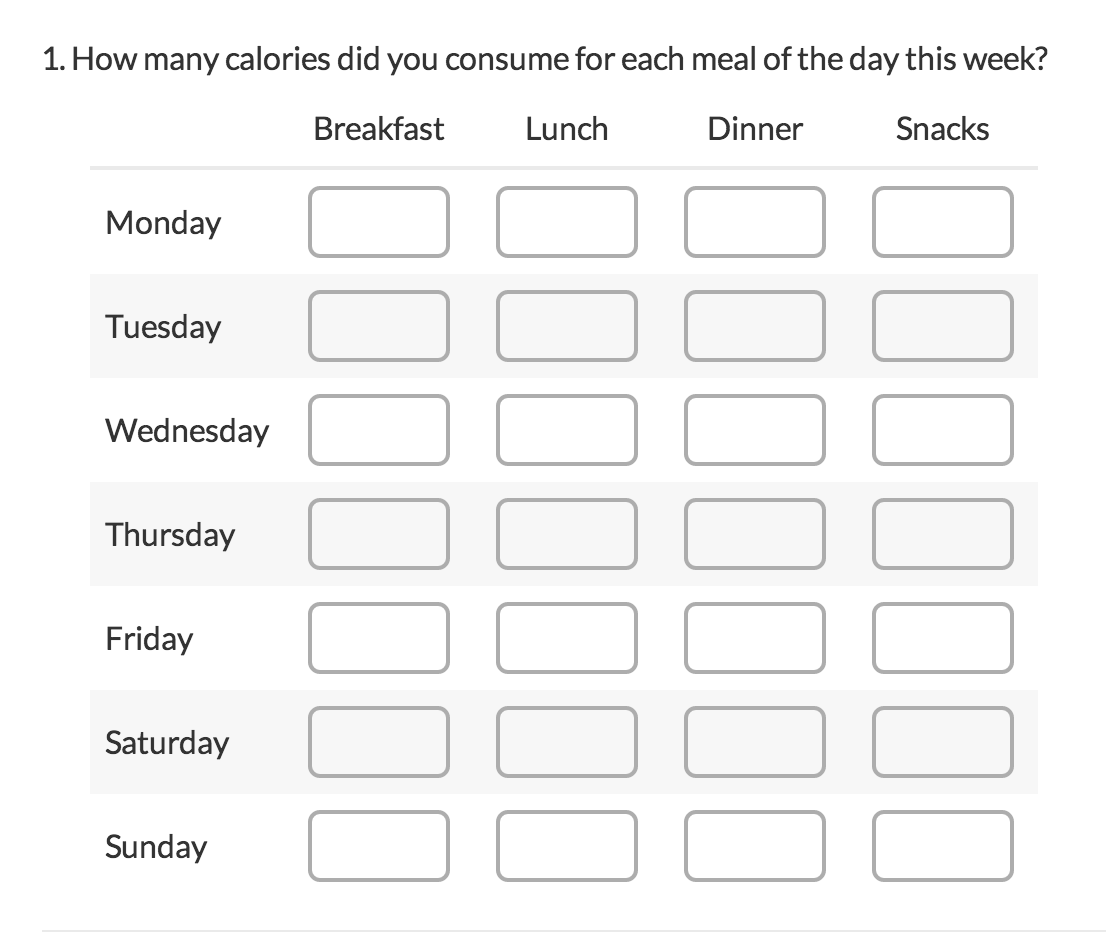 Custom Group
The Custom Group question type allows you to group questions of different types together under one parent question.